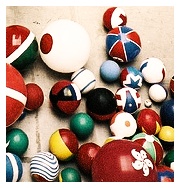 Welcome to wiki-translation, a
community dedicated to discussing the impact of the wiki phenomenon on the world of translation
. This is a place where people interested in translation using a massively collaborative wiki paradigm can exchange best practices and tools, and discuss how to improve them.
Information about this community
FAQ: Answers to Frequently Asked Questions about this site and community, including the list of People who are interested and our editing policy.
Topics
Projects hosted here
Cross Lingual Wiki Engine Project: A project that aims at extending wiki engines (TikiWiki, TWiki, MediaWiki) to include better support for collaborative translation of wiki content. See below for a video (no longer available) of a presentation made by Alain Désilets at CodeFest Php Quebec 2.0 - Jan 6 2008. You might also want to download the Slides so you can follow better.
Miscellaneous